From farm to table, women in agriculture take the lead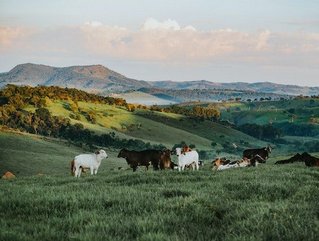 Celebrating agriculture on International Women's Day.
To mark International Women's Day, three women share their passion for producing, processing, and making delicious meals with beef.
The National Cattlemen's Beef Association highlights just a few of the thousands of women passionate about bringing beef to the table.
Haley Ammann-Ekstrom
It all must start somewhere, and cattle rancher Haley Ammann-Ekstrom has started off strong. A 6th generation rancher in southern Minnesota, she spends her days on her family's ranch raising cattle and advocating for the beef industry by sharing her story with others. As a young woman in the beef industry, Ekstrom hopes to pay it forward and inspire the next generation as other female mentors did for her in school and 4-H.
"Women can bring a genuine perspective, creativeness, and dare I say boldness to the industry," said Ekstrom. "We view the world differently – through business, ways to bring income to the farm, handling animals, and feeding our families and the nation at the same time."
Ekstrom believes it's important to have a seat at the table, especially in a traditionally male-dominated field. Her advice: find your favourite pair of boots and just jump in.
Loni Lucherk, Ph.D.
Before you see beef on grocery store shelves it's processed with the utmost precision and care by experts like Loni Lucherk, Ph.D., one of the many women who have dedicated their lives to meat science. As Assistant Professor of Animal Science at West Texas A&M University, Lucherk loves that every day is different. From teaching and coaching the program's meat judging team to putting on the hard-hat and spending time in the lab, Lucherk credits her success in yet another male-dominated field to hard work.
"Those like me invest their career and life in agriculture not for money," said Lucherk. "It's not the work-life balance and definitely not because wearing a hard-hat, hairnet and frock are glamourous. It's all passion."
As she would tell her students, Lucherk advises the new generation of meat scientists to take in all you can from mentors in the industry and never being afraid to ask questions or seek advice.
Marcia Smart
From strolling through the weekend farmer's market to spending time on her ranch, cooking instructor, recipe developer, and food writer Marcia Smart loves putting beef on the table. While Smart runs her main cooking school in Houston, escaping to her nearby ranch to teach at her Kitchenette Farm school is what she really looks forward to.
"I love cooking with beef because it's so versatile," said Smart. "There are so many cuts I love to cook and teach with, spanning from inexpensive ground beef to beautiful bone-in Ribeye's."
Smart urges food and cooking lovers to find their own personal passion and niche. Her passion, said Smart, is helping families sit down at the dinner table together.
Throughout the journey of raising, processing, and cooking beef one thing remains the same – these women give it their all every day to put a tasty, hearty meal on family's tables.