Enko obtains funding for sustainable crop solutions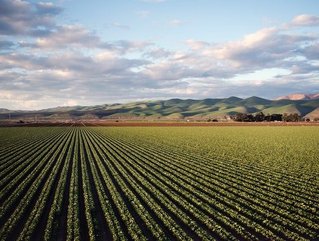 Enko crop health company has raised $80m in series C funding to progress is sustainable crop solutions for world food security.
Enko, the crop health company, has raised funding from Eight Roads Ventures (a global proprietary investment firm backed by Fidelity), Nufarm, Endeavor8, and Akroyd LLC. This raise, which follows Enko's initial close of $70 million in July 2022, brings the company's overall capital raised to date to $150 million. Enko will use the new funds to advance the company's product pipeline of novel crop protection chemistries and provide critical solutions for large scale global food security challenges.
Enko designs safe and sustainable solutions to farmers' biggest crop threats, from pest resistance to new diseases by applying the latest drug discovery and development approaches from pharma to agriculture.
"The cracks in our global food system are impossible to ignore, and ag-bio companies like Enko are at the leading edge of applying new digital tools to drive innovation and future proof our food supply," said Dr. Prem Pavoor, Senior Partner, Head of India & Healthcare Investments, Eight Roads Ventures. "By investing in better crop protection, we can help improve yields, reduce waste, and create more sustainable food systems for our growing population in an increasingly unstable world. In challenging macroeconomic environments, we need to lean into essential systems like agriculture."
Since its start in 2017, Enko has generated hundreds of leading molecules across all categories of crop protection through its ENKOMPASS™ technology platform, which combines DNA-encoded library screening with machine learning and structure-based design to quickly find new, better performing and more targeted chemistries. Enko's product pipeline is currently led by a range of herbicides that are breaking cycles of weed and pest resistance and are being developed to reduce environmental load compared to current solutions.
"These funds will help us to amplify our efforts to bring effective new crop protection solutions to market," said Jacqueline Heard, CEO of Enko. "Farmers worldwide are struggling with mounting challenges exacerbated by climate change. Enko is working to help growers cost-effectively adapt and mitigate key challenges to the food chain around the world: pesticide-resistant weeds, fungus, and pests."
The additional funding follows a year in which Enko announced its Series C funding round, as well as continued partnerships with three of the largest agricultural companies in the world – Bayer, Syngenta, and Nufarm.