Dusit Hotels and Resorts set for Japan and Europe debut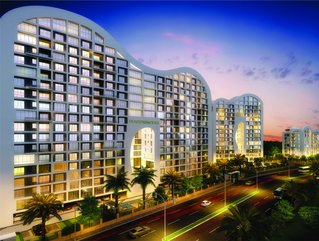 Fourteen hotels and resorts are set to be added to Dusit's portfolio this year across China, Greece, India, Japan, Kenya, Nepal, and Thailand.
Dusit Hotels and Resorts under Dusit International, one of Thailand's key hotel and property development companies, has announced its expansion plans for 2023, including debuting its unique brand of Thai-inspired gracious hospitality in Japan and Europe and further expanding its global footprint with strategic openings in China, India, Kenya, Nepal, and Thailand.
Dusit Thani Kyoto is just one of the highlights of Dusit's planned global expansion this year.
In Japan, Dusit is set to open two new hotels in the ancient capital of Kyoto – ASAI Kyoto Shijo and Dusit Thani Kyoto – in Q2 and Q3, respectively. Each has been carefully crafted to establish a strong foundation for further expansion in Japan.
Another owned property, ASAI Bangkok Sathorn, is scheduled to open in Q2. The second hotel in Thailand's vibrant capital to operate under Dusit's distinctive lifestyle brand, ASAI Hotels, the property will build on the success of the highly rated ASAI Bangkok Chinatown, which recently marked its second anniversary, and continue the brand's promise to uniquely link visitors with authentic local experiences in another vibrant neighbourhood bursting with character.
Dusit's global expansion will also be driven by hotels opening under management agreements. This includes Dusit's first entry into Europe with the arrival of Dusit Suites Athens, an exclusive boutique property slated to open in Greece in Q1.
This year will also mark the return of Dusit Hotels and Resorts in India and Kenya, with the opening of Dusit Princess Serviced Suites Kolkata (Q4), dusitD2 Fagu, Shimla (Q4), and Dusit Princess Residences Nairobi (Q1).
In China, where Dusit already operates 11 hotels, three wellness-oriented properties are set to open, including Dusit Thani Mogan Mountain, Huzhou (Q1), Dusit Devarana Hangzhou (Q3), and Dusit Princess Suites Hotel Ganzhou (Q3).
On home soil in Thailand, alongside the aforementioned ASAI Bangkok Sathorn, Dusit will welcome its first dusitD2-branded property in Bangkok, dusitD2 Samyan Bangkok (Q2), and also expand further south with Dusit Princess Patthalung (Q4), raising its tally of domestic properties to 18. Dusit will also add exciting experiences to its already well-established dusitD2 Khao Yai hotel, opening a luxurious safari-themed all-villa extension, ASILI Village, in Q2.
In total, 14 hotels and resorts (approximately 1,700 keys) are set to be added to Dusit's global portfolio this year, resulting in 62 hotels (approximately 13,700 keys) operating across 17 countries worldwide. More than 60 properties are in the pipeline and expected to open within the next three-to-four years.
"At Dusit Hotels and Resorts, we understand that quality is the key to sustainable success and the long-term growth of our business," said Gilles Cretallaz, COO, Dusit International. "As travel continues to rebound, we remain steadfast in our commitment to quality over quantity and delivering exceptional experiences in the world's finest destinations. We are excited to bring our signature brand of Thai-inspired gracious hospitality to even more key locations this year, and we look forward to delighting guests and customers across our full brand spectrum."