EU counties could be required to reduce food waste by 2030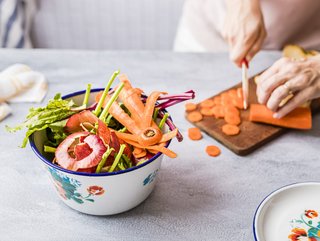 Countries in the EU could be required to meet targets to reduce food waste
EU countries could face a target to reduce overall food waste in their shops, restaurants and households, it has been reported by Reuters
Countries will be required to reduce food waste by 2030 under draft EU plans, it has been reported by the Reuters press agency.
In the EU, nearly 59 million tonnes of food waste - equivalent to 131 kg per inhabitant - are generated annually with an associated market value estimated at €132bn (US$144bn). Eurostat estimates that around 10% of food made available to EU consumers may be wasted. At the same time, some 32.6 million people cannot afford a quality meal every second day.
A draft EU law would set a binding target for every EU country to reduce overall food waste in their shops, restaurants and households by 30% per capita by the end of 2030, compared with 2020 levels, Reuters said.
Countries would also have to cut food waste in processing and manufacturing by 10% by 2030, from 2020 levels, it added.
Targets to help reduce food waste
The European Commission has already proposed legally-binding targets to reduce food waste across the EU by the end of 2023, defined against a baseline for EU food waste levels set following the first EU-wide monitoring of food waste levels.
The news follows a report from Kings College London which suggested that transforming food waste using sustainable technologies could produce enough protein to tackle the global food crisis.
Researchers found that processes to convert agricultural food waste could provide three times the amount of protein the average person needs to feed every person in the world, every day.
Recent disruption to global food supply chains has significantly increased the projected number of people suffering from malnutrition from 841 million to 909 million people by 2030. Yet 1.3bn tonnes of wasted food and 11.1 bn tonnes of crop residues such as wheat straw are being produced annually.
Food Digital also reported this year that a partnership between the UK supermarket Tesco and free sharing app Olio had stopped more than 30 million meals from going to waste.
"There's so much more the sector can do to fight food waste," commented Saasha Celestial-One, co-founder of Olio. "We hope the success of our partnership with Tesco pushes other businesses to consider how they can take a more proactive approach to minimising waste, supporting local communities and ultimately mitigating against the worst effects of climate change."