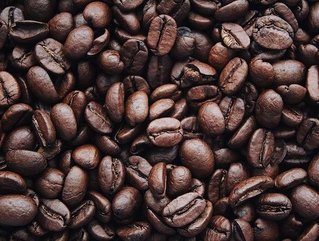 Costa Coffee says Philippe Schaillee will take up the CEO post in April and will be based in London, UK.
Costa Coffee announced today that Philippe Schaillee will become CEO of the company effective April 10, 2023. Schaillee comes to Costa from Groupe SEB, where he has served as executive vice president in charge of Products and Innovation since April 2021.
"Philippe is an outstanding leader who comes to Costa with a deep background in business and a passion for building great brands," said Evguenia "Jeny" Stoichkova, president of Global Ventures for The Coca-Cola Company. "We look forward to working with Philippe to expand on the plans we have developed to grow Costa, both in its home country of England and beyond."
Schaillee began his career with the Sara Lee Group in Belgium in 1994, where he held various marketing roles. In 2000, he moved to the United States, where he was executive vice president of marketing for the coffee and tea businesses. He later became EVP of the beverages division.
In 2006, he was named EVP of the Breakfast, Snacking & Beverages division. In 2008, he was appointed SVP, chief marketing officer and executive committee member for all of the Sara Lee Group's categories in the United States.
In 2012, Schaillee returned to Europe, where he joined Jacob Douwe Egberts (JDE) Group. He was named president of the Professional Coffee Division and served as a member of their executive committee.
Most recently, he has been a member of the executive committee at France-based Groupe SEB, which is a global market leader in cookware, small domestic appliances and professional coffee equipment, with brands that include WMF, Schaerer, All-Clad, Krups, Tefal and Rowenta.
"I have long admired Costa and appreciate the company's deep history and heritage," Schaillee said. "I am excited to join the great team at Costa and look forward to learning and growing the business with them."
Schaillee is a graduate of Catholic University Leuven and holds an MBA from Vlerick Leuven Ghent Management School, both in Belgium.
Schaillee succeeds former Costa CEO Jill McDonald. He will report to Stoichkova and will be based in London.
The history of Costa Coffee
Founded in London by Italian brothers Sergio and Bruno Costa in 1971, Costa Coffee is present in 45 countries around the world, with 2,800+ coffee shops in the UK & Ireland and 1,100+ globally.
In 2007 The Costa Foundation was born, a registered charity with the aim of improving the life chances of children in coffee growing communities by helping them access a safe, quality education. So far, The Costa Foundation has funded over 100 school projects and changed the lives of more than 120,000 children. The Costa Foundation also runs a UK-wide Community Programme, which enables teams to volunteer their time to good causes locally and to invite community groups to make use of space in store.
In 2011, Costa Coffee purchased Coffee Nation, which is now Costa Express. Today, Costa Express operates in 20 international markets, with over 12,700+ coffee machines in the UK and more than 1,600+ globally.