Coop cuts its food waste by more than 9% in 2022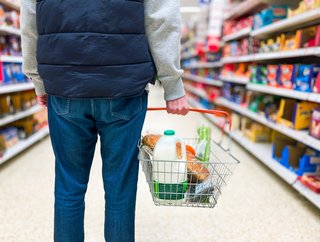 - Over a number of years, Coop has implemented a number of measures to reduce food waste, and reducing the price of goods with a short shelf life has proven to be very effective and popular," commented Philipp Engedal, Managing Director, Coop Norway
Releasing its latest sustainability report for 2022, Norwegian grocery company - Coop - reports its food waste reduction of more than 9% compared to 2021
Dating back to 1867, Coop is Norway's second-largest grocery retailer and is co-owned by more than two million members of the cooperative. Dedicated to 'making value for the many', the Coop's vision is 'it should pay to choose Coop', not only for its customers but, co-owners, suppliers, employees, and community.
Coop's UN sustainable development goals (SDGs)
Prioritising the goals and sub-goals where it has the greatest opportunity to influence, Coop is committed to seven of the total 17 goals.

"We do this because we have a responsibility, but also because we believe that the companies that cope best with today's sustainability challenges will be tomorrow's winners."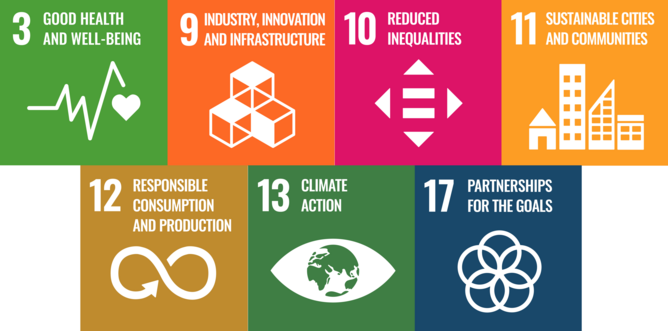 Coop Norway seven SDG goals
SDG 3 - Good health and well-being
Believing that it is the responsibility of Coop to influence positive shopping habits and health, Coop follows national dietary advice and objectives as well as contributes to the Agreement of Intent for a healthier diet.
"We will use the opportunities that lie in product development, marketing measures, and other activities to promote healthier choices and better health."
SDG 9 - Industry, innovation, and infrastructure
Investing in and adopting new technology for transport, energy production, and supply, as well as contributing to the circular economy, Coop is dedicated to industry, innovation, and infrastructure.
"Efficient use of resources and a reduced environmental and climate footprint will reduce climate risk and create new commercial opportunities."
SDG 10 - Reduced inequalities
Coop is committed to promoting diversity across the organisation and contributing to less inequality in the value chain.
"Strategic work with diversity will give us better performance, and increased attention to the value chain will ensure responsible and improved production where it takes place."
SDG 11 - Sustainable cities and communities
Coop is committed to developing sustainable stores adapted to the local community, and is committed to reducing its environmental impact.
"We must ensure efficient and environmentally friendly transport, waste management, and energy use, adapted to the environment in which we operate."
SDG 12 - Responsible consumption and production
To reduce its footprint on the environment, Coop is choosing sustainable raw materials and production methods, using recycled materials, and contributing to circular resource flows.
"We must enable our co-owners and customers to make informed choices, for the good of themselves and the world around them."
SDG 13 - Climate action
Focusing on direct and indirect emissions, Coop will contribute to the transition to a low-emission society and make the business less vulnerable to risks linked to raw materials and regulations.
SDG 17 - Partnerships for the goals
Cooperation, the foundation of the Coop business. The company is dedicated to partnering and inviting authorities, organisations, suppliers, co-owners, and customers to form collaborations for sustainable solutions.
Coop's sustainability report 2022: Cuts food waste by 9%
Prepared in line with the Global Reporting Initiative (GRI) reporting standard for the first time, Coop's latest sustainability report highlights its reduction of food waste by more than 9%.
In 2022, Coop began the implementation of a number of measures to reduce food waste to meet its goal of a 30% reduction by 2025, and 50% by 2030. In its latest sustainability report, the company announced its reduction of food waste by 9.4% from its stores and warehouses since the base year 2019.
"The report gives a good picture of where Coop stands today, while also setting the course for Coop's work with sustainability, in accordance with the strategy - a sustainable Coop," commented Coop.
Key sustainability targets for Coop:
40% greenhouse gas (GHG) emissions reduction by 2025 (Currently 12.3%)
Sorting rate for waste in stores and warehouses 92% by 2023 (Currently 92%)
50% reduction in plastic bags by 2025 (currently 20%)