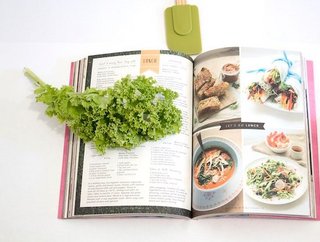 Recipe
CloudChef bends food science, foundational software engineering and AI to bring 'aroma and taste' to the internet.
Food technology startup CloudChef has launched 'recipe record and playback technology' which it says recreates dishes from any chefs allowing consumers to enjoy their favourite dishes and recipes from anywhere in the world, home-delivered. A video demonstration captured how CloudChef accomplishes this. In blind taste tests, Michelin-starred chefs could not detect the difference between their dishes and those created by CloudChef.
CloudChef was founded by Nikhil Abraham, Atish Aloor, and Mohit Shah, graduates from the engineering school, Indian Institute of Technology, Bombay whose mission is to build the 'Spotify for food'. This new wave of food innovation envisions chefs as creators and allows them to monetize their creations just like musicians do today without the constraints of brick and mortar.
"We are very passionate about giving consumers access to their favourite foods from anywhere in the world," says CloudChef CEO Nikhil Abraham. "Our model is mutually beneficial to both recipe owners and consumers, and we are very happy to see our technology helping advance this vision."
How CloudChef Works
Chefs come into a CloudChef kitchen and prepare their recipes once. Sensors monitor the cooking process non-intrusively and synthesize the recipe into a machine-readable file. This codifies the intuition of a chef and makes the recipe robust to ingredient and location variability. The recipes can be recreated in any CloudChef-enabled kitchen in the world in a 'co-botic' fashion where all cooking intelligence is software-automated. Common kitchen tasks can be completed without specialized training, opening up the possibility to bring even more people - regardless of training - into the restaurant workforce. Each step of bringing a recipe to life - from sourcing ingredients, preparation, heating, and even factoring in things like elevation or humidity - are automatically adjusted and adapted for perfectly accurate recreations. Food operators are guided through tasks which they execute without context, all while CloudChef's software takes care of all the cooking intelligence.
"It was an eye-opening moment when I saw that CloudChef was able to replicate my recipes better than highly trained chefs," said Chef Srijith Girija Gopinath (Ettan and former Taj Campton Place), whose recipes are on the CloudChef platform. "With CloudChef, I can bring my recipes to a larger audience without having to open additional brick-and-mortar restaurants, knowing they are perfectly recreated and prepared to my standards."
CloudChef has raised an undisclosed amount of funding from celebrity chefs, including Tom Colicchio and Roy Yamaguchi, as well as technology titans like early Facebook investor Anand Rajaraman and former Stripe COO Claire Hughes Johnson.