Chicory identifies the top recipe trends for 2023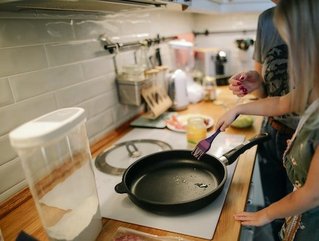 Chicory has released data from its recipe network, revealing 2022's most popular online recipes, grocery shopping behaviours and more.
Chicory, a contextual commerce advertising platform from the US, has announced the top online recipe trends for 2023 according to data from its recipe network of 5,200 sites.
The network reaches 110 million high-intent grocery shoppers per month with Chicory's in-recipe commerce media solutions. The shoppers' in-network activity reveals current consumer preferences surrounding food, meal planning and online grocery shopping.
Infographic: Top recipe trends for 2023
Chicory CEO and co-founder Yuni Sameshima says: "In 2023, we predict that online grocery activity will increase, as will industry competition, making it essential for brands to expand their digital footprint and adopt in-recipe commerce media."
Chicory's Recipe Trends to Watch in 2023
Rise in at-home cooking and desire for meal variety: more than half (55%) of consumers reported that they are cooking from home more now due to inflation.
Greater reliance on digital recipes and online grocery shopping: approximately 43% of consumers said they are using digital recipes more now as a result of at-home cooking during inflation.
More sales of prepackaged produce: almost 60% of online shoppers said they are more inclined to purchase prepackaged produce when they order groceries online.
Increased usage of "shortcut" or easy meal solutions, like precut vegetable and salad kits: approximately 90% of holiday shoppers purchase premade options.